In the Days of Famine the Righteous Shall Be Fed
This is a comforting verse in PS.37:19. In the days we are living in, life has become very uncertain. What is happening in the world is affecting everyone in every corner of the world. People are dying from unknown diseases such as the recent swine flu and Aids. Famine is being felt everywhere in the world especially in the developing countries. No one is certain of what tomorrow holds for them, if they will have a job or not. These things are worrying everyone and everywhere you go, they are just talking about the global recession. Mighty powers and people are coming down overnight. It all sounds very scary.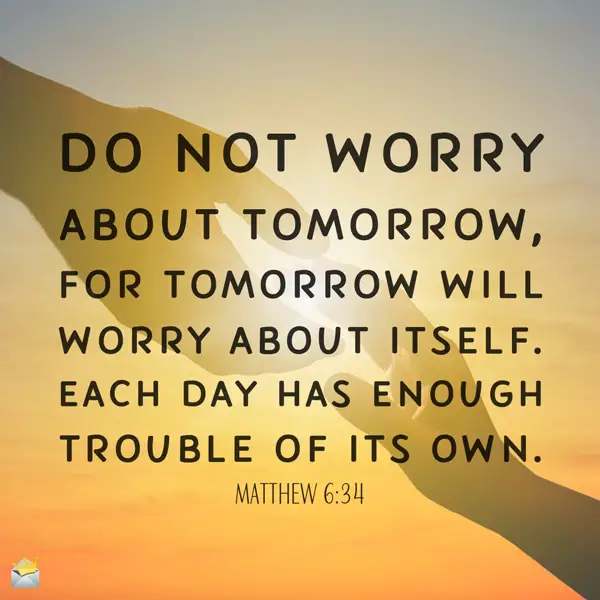 For the righteous ones, this is not the time to worry for your future is secure in God. In these evil times, he says he will not put you to shame. He will not leave or forsake you. Whatever you need, you shall have it. He says in ps37:20, that the enemies of God shall vanish. Exactly what is happening today verse of the day kjv.
Child of God, it is time you realize that we are in the world but not of it. Therefore we should not conform to the ways of worldly people, neither should we operate like they do. We operate our lives according to the Kingdom principals God has given us. If you do this, you will realize that whatever is happening to the world is not affecting you. You are immune to it. When other people are selling off there properties, you are the one buying from them. Your life will get better and better regardless of the condition of the global market as this does not determine your destiny.